The Broken Query Process: a brief case study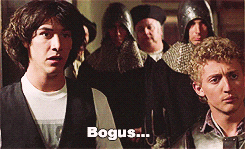 I've been saying the query process is ineffective, broken, and outdated. Today I received a tweet from someone asking whether and why an agent would use the Authors Seeking Agents Wish List website when, as the person put it, agents get so many responsive queries in their inboxes.
The reality is they don't. The best evidence available is from the QueryTracker website, which tracks queries, response times, and responses (rejections, partials, etc.). Understanding not everyone uses the QueryTracker website, but also understanding many aspiring authors do, I conducted a brief case study.
THE STUDY: A TALE OF TWO AGENTS
I looked at the wish lists for two prominent agents. Let's call them Hans and Paula. They are real agents but these aren't necessarily their real names. The former says he is "completely open to any project." The latter says she is open to mysteries, thrillers, sci-fi, fantasy, romance, YA, etc. etc. Her wish list is both long and diverse.
Next, I went to the QueryTracker website to view their query histories. For Agent Hans, in the last 90 days, the site tracked 75 queries and reported 1 person, yes, just 1, received a full request. For Agent Paula, 59 queries were reported in the last 90 days with ZERO requests.
Maybe the authors forgot to update their query status pages. Maybe they didn't. The anecdotal evidence strongly suggest the majority of querying authors, if lucky, receive a form rejection. Most receive no response.
SO, WHAT'S YOUR POINT? WHY ARE YOU RAGGING ON AGENTS?
I'm not ragging on agents. I'm proving a point. Agents receive thousands of queries and, if you believe their Twitter posts, blogs, etc., many of those queries don't comply with the wish lists or submission guidelines.
Instead of accepting and trawling through thousands of queries that may or may not be what the agent wants, why wouldn't an agent want the ability to search the Authors Seeking Agents Wish List website and decide what interests him or her. Then, the agent could ask for a full query, partial, proposal, whatever.
No more clogged inboxes for busy agents. Complete control for them. Complete choice for them. Increased odds of finding what actually interests them.
As I was writing this blog, I again scrolled through the MSWL and saw a post from an agent who is looking for "gripping and intimate SFF." Huh?
WHERE ARE YOU GOING WITH THIS?
I am making the case for authors, agents, and publishers to embrace the idea of the Authors Seeking Agents Wish List website. Control, inclusivity, specificity, and choice for all.
I'm still waiting for one agent or publisher to tell me why this concept is a bad idea or won't work. Still hearing the crickets chirping.
Perhaps the silence is tacit approval.